Tuesday, October 10, 2017
October 12
Cookie Dough/Pecan Fundraiser Kickoff
October 21
Carman Fall Festival | 7 P.M.
October 13
Parent-Teacher Conferences | No School
November 18-26
Thanksgiving Break | No School
October 16
Fall Break | No School
December 15 – January 1
Christmas Vacation | No School
Parent-Teacher Conferences | Friday, October 13 | 9 A.M. – 3:30 P.M.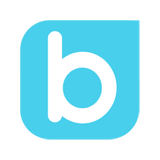 Parent-Teacher Conferences will be held this Friday, October 13. Please note that there is no school this day. Please check your child's Bloomz group for time slots available to meet with your child's teacher. If you are not available on that day, please contact your child's teacher for an alternate time.
Needing help signing up for your Bloomz account? Contact Mr. Craft or the front office for assistance. They would be happy to answer any questions you might have.
Carman Fall Festival | Saturday, October 21 | 7 P.M.
Our annual Fall Festival is right around the corner! All are invited to join us on Saturday, October 21 at 7 P.M. for fun that includes a bouncy slide, dunk tank, face painting, food, games, cotton candy, and more. See you there!
School Portrait Order Extension | Thursday, October 12
School portraits are here! Portraits received are yours to keep. Parents wishing to place additional orders for prints or digital files are asked to do so by this Thursday, October 12. Please complete your order through the provided order form and return it along with a cash or check payment to the front office. Portrait orders placed will arrive after Fall break.
Bible Studies Moved to Wednesdays | 3:30 – 4:30 P.M.
Bible studies with Pastor Luke have been moved to Wednesdays from 3:30 – 4:30 P.M.
This is not a baptismal class, meaning that students will not just be covering the Adventist fundamental beliefs, but will be diving into biblical themes, such as Following Jesus in the Sermon on the Mount, The book of Revelation and End Time prophecy, as well as everyday questions that your student may have about the Bible!
SaveAround Fundraiser Top Sellers
Congratulations to 1st grader Christian Clark on selling over $600 worth of products/magazines during our most recent fundraiser! He has earned FREE Friday Pizza for the next 9 weeks! Way to go Christian!
Congratulations to Mrs. Holland's 1st/2nd graders on also being the single class with the largest amount fundraised! They will enjoy a week of non-uniform next week.
New Volunteer and Child Protection Screening Course/Procedures
At Carman Adventist School, we make the safety and protection of all of our students our number one priority. In partnership with the North American Division of Seventh-day Adventists and Verified Volunteers, we are proud to launch a new web-based platform with increased training and screening for all of our employees and volunteers.
The completion of this new online training course (an approximate 1 hr duration) and background check are required in order for parents to volunteer as a classroom assistant or field trip driver/attendee.
Due to the in-depth screening process, volunteers and field trip attendees are required to complete the online training course 3-4 weeks prior to the date/trip they wish to volunteer. To complete the online training course and background check:
Select 'First-Time Registrant'
Under the 'Select Your Union' option, choose 'Southern'
Under the 'Select Your Conference' option, choose 'Georgia-Cumberland Conference'
Create a User ID and Password and provide all necessary contact information. Carman recommends that your User ID be the primary email address used for school correspondences
Under the 'Select Primary Location' option, choose 'Carman Adventist School'. Individuals that volunteer at multiple conference organizations will be prompted to enter all that apply
Select all roles that you are interested in volunteering as (ex. Classroom Aide, Driver (Volunteer)
Complete the online training module, 'Child Protection Online Awareness Session' (approximately 1 hour in duration)
Print a certificate of completion. If this option is not immediately available, navigate to 'Training Report'.
Complete and submit the background check.
We look forward to continuing to provide a safe and inclusive environment for all of our students!