Tuesday, February 6, 2018
February 15
AAA Academy Day
March 2
3rd Period Ends/Spring Break Begins
February 22
Carman Open House | 6 P.M.
March 12
School Resumes from Spring Break
February 23
'Bump Up' Visitation Day
March 30
Good Friday | No School
Carman Science Fair | February 22
Join us on Thursday, February 22, for a science fair during our Open House. Our student's projects will be judged by representatives from Atlanta Adventist Academy and Georgia-Cumberland Academy. Ribbons and awards will be handed out based on participation and performance.
Mismatch Day | February 9
This Friday, February 9, is Mismatch Day! Students are invited to come to school dressed in their wackiest outfits possible. Please remember that all outfits should be fun but modest.
GCC Band & Strings Festival Thank You
We are so proud of our students for their hard work during the GCC Band and Strings Festival performance this past week!
A special 'Thank You' to Mrs. Tirado for instructing and preparing the students.
AAA Academy Day | February 15
Students and parents in the 8th grade are invited to join us on Thursday, February 15 for AAA's Academy Day. This is the perfect opportunity to experience life at a private, Christian high school. Activities include a campus tour, brain bowl, student performances, and prizes. Lunch is provided with registration. Visit www.aaa.edu/academy-day to register.
Upcoming Visitation Days | February 22 & 23

We are pleased to announce the following upcoming visitation days:
Carman Open House | Thursday, February 22 @ 6 P.M.
Current Parents and families are invited to attend our Open House, Thursday, February 22 @ 6 P.M. This is a great opportunity to connect with your student's teacher to check in on their progress and to discuss growth as a community.
'Bump Up' Visitation Day | Friday, February 23
Our annual 'Bump Up' Visitation day is set to take place on Friday, February 23. This is a great opportunity for prospective students and families to tour our school and experience why Carman is the right place to grow spiritually, academically, and socially. To sign-up for the event, please complete our online registration form. Please share with interested families!
Upcoming Crusaders Basketball Games
Upcoming Crusaders' Games
2/7 Crusaders Home Game | 4:30 P.M.
2/28 JV & Varsity Crusaders vs. Staff | 4:30 P.M.
Performing Bells @ Canton Hispanic SDA | February 24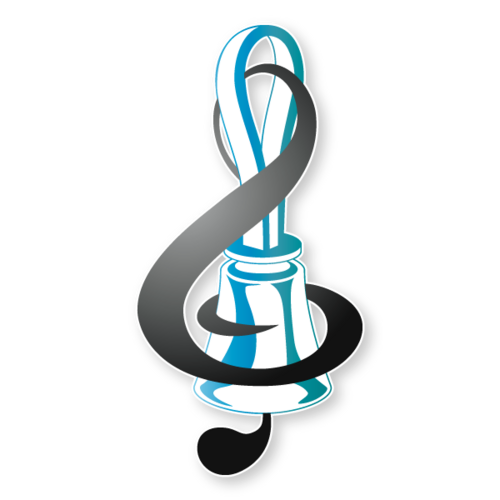 The next Performing Bells performance will be held at the Canton Hispanic SDA Church on Saturday, February 24. Students are asked to arrive by 10:30 A.M. to assist with setup. Lunch will be provided for students and their families following the program.
Students are asked to wear appropriate white tops with black pants/skirts and shoes.
The church is located at 462 Scott Rd., Canton, GA 30115.
Tirado Musica Open Lesson Spaces
Mrs. Tirado has private music lesson spaces available for students 1st grade and older. All lessons conveniently take place during the school hours and cover a wide range of musical instruments. Interested parents are asked to reach out to Mrs. Tirado. Spaces are limited.
Arete & AAA Scholarship Renewals
AAA Scholarship – www.aaascholarships.org
Returning Families | February 15; New Families | March 15
New Volunteer and Child Protection Screening Course/Procedures
At Carman Adventist School, we make the safety and protection of all of our students our number one priority. In partnership with the North American Division of Seventh-day Adventists and Verified Volunteers, we are proud to launch a new web-based platform with increased training and screening for all of our employees and volunteers.
The completion of this new online training course (an approximate 1 hr duration) and background check are required in order for parents to volunteer as a classroom assistant or field trip driver/attendee.
Due to the in-depth screening process, volunteers and field trip attendees are required to complete the online training course 3-4 weeks prior to the date/trip they wish to volunteer. To complete the online training course and background check:
Select 'First-Time Registrant'
Under the 'Select Your Union' option, choose 'Southern'
Under the 'Select Your Conference' option, choose 'Georgia-Cumberland Conference'
Create a User ID and Password and provide all necessary contact information. Carman recommends that your User ID be the primary email address used for school correspondences
Under the 'Select Primary Location' option, choose 'Carman Adventist School'. Individuals that volunteer at multiple conference organizations will be prompted to enter all that apply
Select all roles that you are interested in volunteering as (ex. Classroom Aide, Driver (Volunteer)
Complete the online training module, 'Child Protection Online Awareness Session' (approximately 1 hour in duration)
Print a certificate of completion. If this option is not immediately available, navigate to 'Training Report'.
Complete and submit the background check.
We look forward to continuing to provide a safe and inclusive environment for all of our students!